2 of absolutely ANY KIND OF YOUR FAVOURITE PIZZAS FOR ONE LOW PRICE
2 Medium (10 inch each) $36.95 – 2 Large (12 inch each) $44.95 – 2 Extra Large (14 inch each) $53.95
Single Medium (10 inch) $19.95 – Single Large (12 inch) 24.95 – Single Extra Large (14 inch) $28.95
MONDAY SPECIAL
Buy 2 Pizzas, Get One Free!!!
PLEASE NOTE:
For Half & Half Pizzas
Add $3.00
All pizzas available in Gluten-Free – Add $4.00

The Rajin Cajun
Loaded with red, green, jalapeno and banana peppers, onions, mozzarella cheese and italian sausage.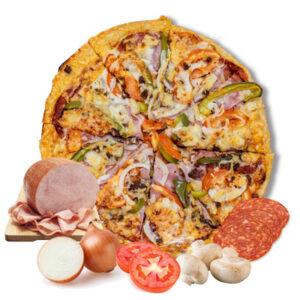 Demetris' Kensington Special
A delightful mixture of pineapple and pepperoni, with black olives, mushrooms, tomato, green peppers, onions, beef and ham.
New York Special
Everything goes in to this exciting New York inspired pizza, an energized combination of pepperoni, mushrooms, olives, ham, green peppers, tomato, onions, jalapeno and banana peppers, italian sausage and spinach.
Spinach Classic
Spinach, feta cheese, chicken and onions. Fabulous!
Affair Of The Heart
Artichoke hearts, chicken and tomato sprinkled with basil and oregano.
Stampede Steak Pizza
The great western flavour of Alberta's sirloin steak on a pizza baked with mushrooms and green peppers, tasty enough to satisfy the most discriminating Alberta beef lover.
Midnight Express
When your appetite cries out late at night, try our pepperoni, mushroom and ham with green peppers, shrimp, olives and onions.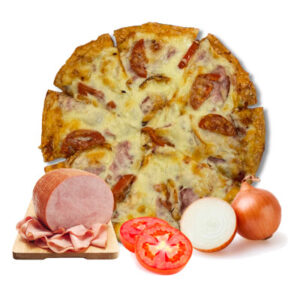 The Love of Paris
The city of light and love teases and inspires your taste buds with this combination of ham, onions, tomato and extra cheese.
Alberta Barbecue Steak
Alberta steak marinated in a Texas style barbecue sauce and baked with onions and mushrooms on our great pizza.
Chicken And Cheese Delight
Loaded with chicken, double cheese and beked wit mushrooms and onions, you might say it's finger lick'n fun.
The Hearty Mariner
An exotic explosion of taste, featuring baby shrimp and the exciting taste of roasted garlic.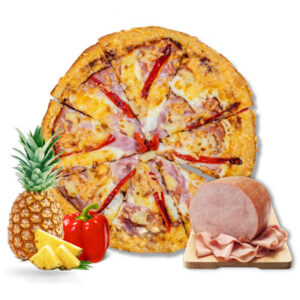 The Hawaiian Sunset
Ham, pineapple and red peppers… Taste Hawaii's call!!!
The Red Sea
Red peppers and bay shrimp smothered with black olives and tomato.
Sausage Ham Supreme
Mushrooms, onions ham, and spicy sausage, the "hot" dry chill peppers are optional.
The French Kiss… "Hot, Hot, Hot"
Dry Chill peppers and chicken with tomato and double cheese.
Chicken A La Mexicana
Generously marinated chicken with mushrooms, onions and banana peppers.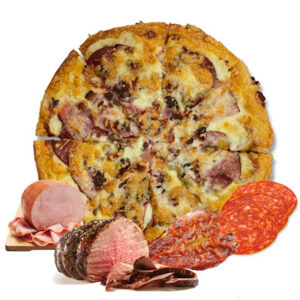 Sharky
Ham, pepperoni, beef and bacon
Santa Fe
BBQ Chicken, green peppers and onions.
Our Delicious Toppings
Extra toppings $3.00
Pepperoni
Olives
Beef
Chicken
Tomato
Onions
Green and Red Pepper
Ham
Pineapple
Bacon
Shrimp
Banana Peppers
Japapeno Peppers
Garlic
Mushrooms
Italian Sausage
Feta Cheese
Spinach
Six VEGETARIAN PLEASURES for the health conscious

The Vegetarian Special
Artichoke hearts with black olives, tomato, green peppers, mushrooms and onions.
Pete's Favourite "The El Greco"
Feta cheese, onions, mushrooms, olives and tomato.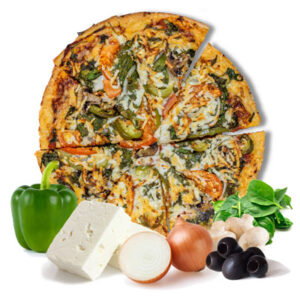 Spinach and Feta Cheese Vegetarian
Requested by our vegetarian customers. This unusual favourite is exactly what it says it is. A vegetarian pizza with spinach, feta, mushrooms, green peppers, onions, tomatoes, black olives and artichoke hearts.
The Exploded Garlic Vegetarian Feast
"Roast garlic in it's original skin expands or explodes releasing the tasty tang of sweet garlic." The taste of exploded garlic mixed in with mushrooms, onions, tomatoes, black olives, green peppers and artichoke hearts.
Herbal, Tomato and Artichoke
Featuring the delicate taste of tomato and artichokes baked with a sprinkling of oregano and basil. "Savory and spicy tasting at the same time."
Garlic Lovers Delight
Experience the delicate taste of garlic, spinach and feta cheese.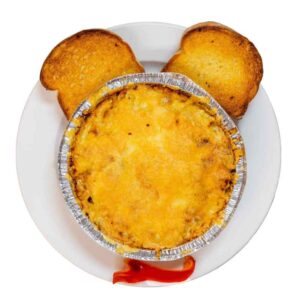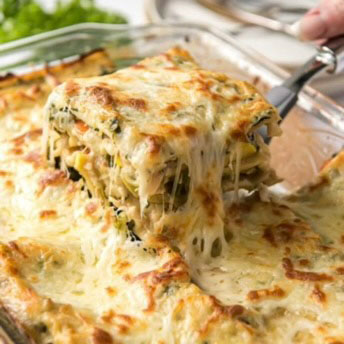 Classic Vegetable Lasagna
$9.95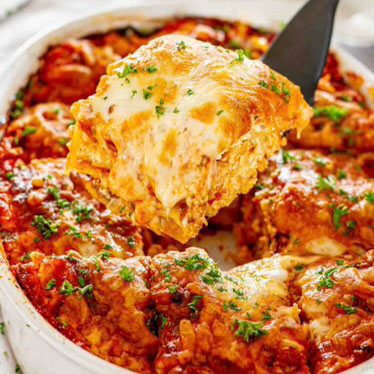 Classic Meat Lasagna
$9.95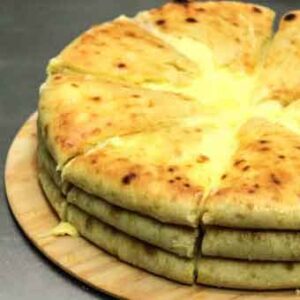 Khachapuri 12 inch (cheese filled bread)
$18.95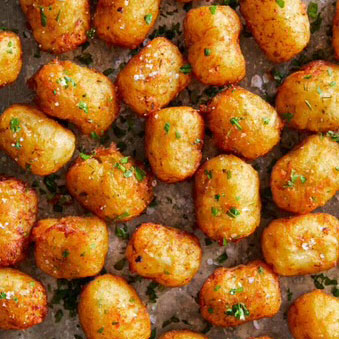 Tater Tots Potato (oven baked)
$4.95
Chicken Wings
10 pieces
$14.95

– 20 pieces

$26.95

– 40 pieces

$50.95
Combo 10 Chicken Wings + Tater Tots
$18.95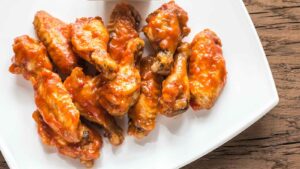 Chicken Wings Flavours
BBQ
Mild Hot Sauce
Salt & Pepper
Honey Garlic
Your Choice Of Salad
Starter $9.30 – Large $13.50

Greek Salad
Freshly made for every order, this combination of cucumber, tomato, onion, green peppers and feta cheese is tossed in oregano/olive oil dressing.

Demetris' Caesar Salad
A crispy lettuce salad tossed in a tangy garlic cream dressing, topped with croutons.

Mediterranean Salad
A marinated salad combining fresh tomato and mushrooms with cucumber, onions and feta cheese. This one is satisfying as a main course.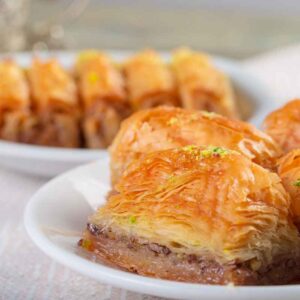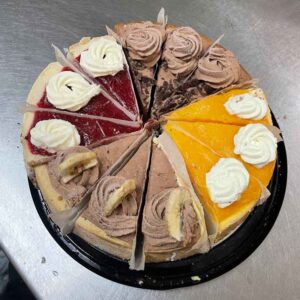 Excellent
Based on 170 reviews
Shaylene Saddleback
2022-08-25
Great service, friendly environment. I'll be back for more!
the best pizza😋
The best pizza and best service
The best pizza
Honestly the best pizza in Calgary and amazing costumer service.
Great place for pizza and great customer service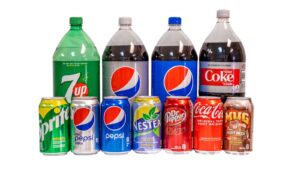 Click here to order online: